What is an ESL Program?
An ESL program, short for English as a Second Language, is a learning program designed to help non-English speaking adults acquire practical conversational English skills. It is primarily used to equip learners with the ability to effectively engage themselves as they interact with the community on a daily basis, as well as prepare them for employment or education.
In ESL classes, participants learn to understand the English language, as well as develop the necessary writing and reading skills. Let's take a look at the benefits that these classes offer and focus on the contribution of the Women & Families Center Open DOHR ESL program in promoting community integration.
What Are the Benefits of An ESL Program?
ESL programs offer a wide range of advantages to those participating. These include:
Better communication for and with your family, school, other areas, etc.
Better integration into your community
Better school & work development
Who is WFC's ESL Program for?
WFC's ESL Program is really for everyone who needs to understand and learn English. There are separate sessions for adults and families. The adult sessions focus on reading, writing, listening, verbal expression, and numeracy skills for an individual's line of work and education.
Family sessions, on the other hand, are where parents with reinforce what they may be hearing or learning in school or at work while also developing reading, writing, listening, plus speaking skills. Family sessions are done through fun literacy activities.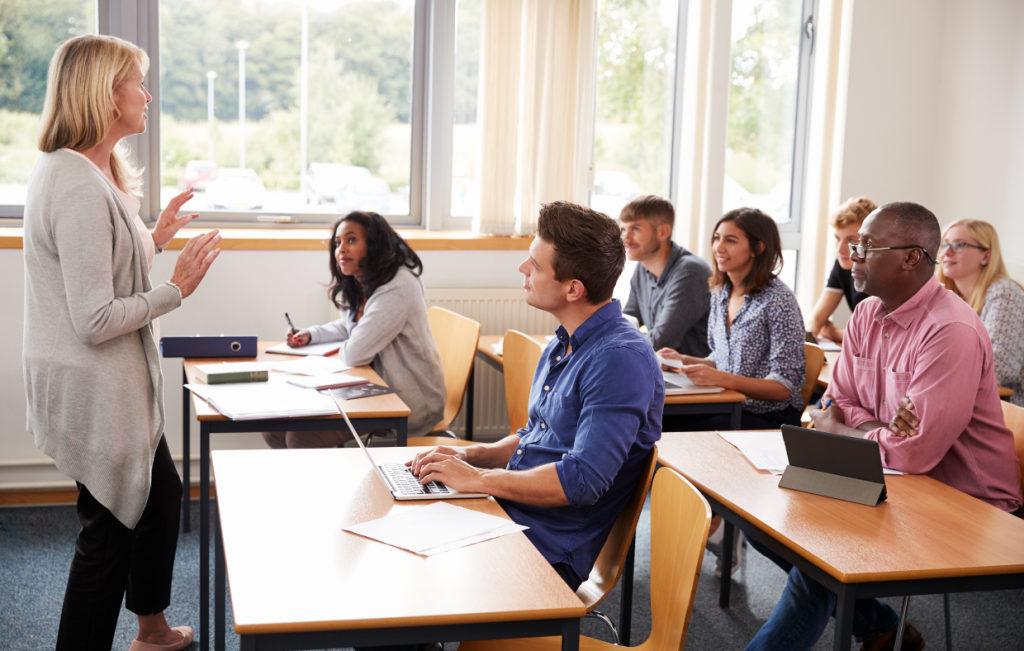 What does WFC's ESL Program do?
The Women & Families Center's Open DOHR ESL Program is dedicated to unemployed individuals, under-employed, or those who lack the necessary skills to compete in the market. Open DOHR uses a detailed approach that promotes personal growth and community engagement. Participants build the necessary skills and the program equips them to be confident while pursuing their career goals.
For detailed information about the program and its offerings, please visit the WFC English in the Workplace (ESL) Program.
Empowering Through Language
ESL Programs, such as the WFC's Open DOHR ESL Program, help individuals, whether citizens or immigrants, build their proficiency in English. These programs not only enable them to get employment opportunities, but also empower participants to become active and informed members of their communities. By supporting initiatives like these, we can promote stronger, more inclusive communities where the language barrier is no longer a barrier to success and integration.