WFC's Afterschool Enrichment Programs
The WFC Before and After school program is designed to make a difference in a child's life by providing them with afterschool enrichment programs to keep them curious and learning long after they leave our care. We are not a childcare facility, but a structured teaching program. Our curriculum engages the child's imagination and is aligned with each school's studies. Each month we have a new theme that aligns with what the school is teaching or promoting for that month as well as focusing on the STEAM subjects of science, technology, engineering, arts and math.
Examples of monthly themes:
Under the Sea
Animal Kingdom
Health & Nutrition
In addition, we have in house field trips where the community comes to the children at our program. The themes and the field trips are put into each school's event calendar and available to the parent each month.
In House Field Trips
The community comes together with our In-house field trips to get the children excited about different subject matters. We've been able to have some of the best leaders from the community come to teach the children.
Examples of some of our Guest speakers:
Valentine's Karate
Mad Science
Mystic Aquarium
CT Science Center
Arts4Learning
Eli Whitney Museum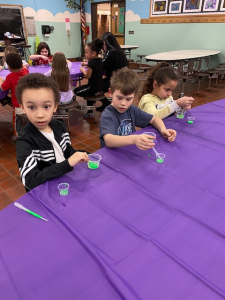 Mad Science came and taught us how to make slime.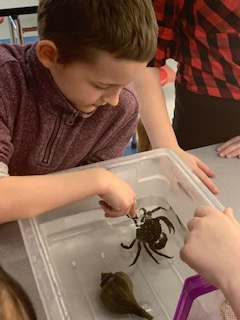 Mystic Aquarium came and brought touch tanks. The children were able to touch different types of sea creatures.
Parent Involvement Nights
Our parents and children love our Parent Involvement Nights where we come together from all three of our different sites. Everyone enjoys dinner followed by seasonal themed events. At our Winter event, we decorated cookies, assembled gingerbread houses and made ornaments.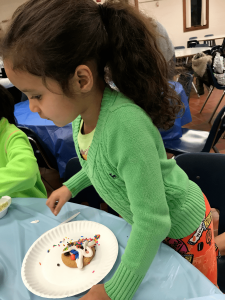 One of our themes for a parent involvement night was Winter Wonderland.
We have up to 6 parent involvement nights throughout the school year. We invite the whole family to come! We provide dinner, activities, and we have raffles at the end of the night that everyone is entered into.
All of our school program locations provide a program manager, enrichment program, homework support, snacks and free time. For more information regarding our WFC's Before and After School Program please contact Rebecca Fernandez, Program Director.
WFC Before and After School Program Resources: