WFC's Open DOHR Employment Training
The WFC Open DOHR Employment Training program offers occupational skills training, employability skills workshops, holistic case management and follow-up services to enhance participant opportunities for successful job placement, job retention and career advancement. This program is for both High School students in the Meriden School District, Out of School Youth (ages 18 to 24 years old) and adults learning English. Open DOHR is working with the Workforce Alliance as an American Job Center.
Who Is Eligible?
Open DOHR serves low income high school youth (Meriden residents), out-of-school youth ages 18-24 and adults English language learners, living in the South Central Region of Connecticut. The South Central Region is made up of New Haven and Middlesex Counties. Specific training programs may have additional eligibility guidelines. Please contact program staff for more information.
An employment specialist will assess if the applicant is eligible for the program. Applications are taken all year round with ongoing entrance for either the Fall, Winter or Spring sessions.
For more information on each of the programs, please see their overview pages below: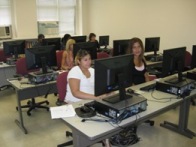 Career Services and Certification Programs
The Open DOHR Employment Training program offers Meriden youth and adults with career services and certification programs that help them to start or advance in their careers. Below are the services offered by the Open DOHR Employment Training program.
Certificate Training *
Post–Secondary Education & Career Counseling
Occupational Skills Training
Job Shadowing/Paid Work Experience
Resume & Job Search Assistance
Job Development & Job Placement Assistance
Job/Employability Skills Workshops
Employability Skills Workshops
Resume & Job Search Assistance
Basic Computer Application Classes
Math and Reading Tutor Services
Career Fairs & College Tours
Financial Literacy Workshops
Dress for Success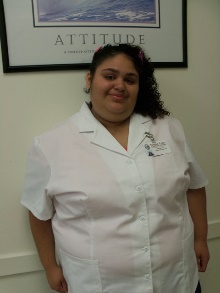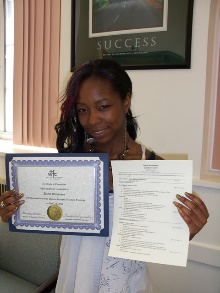 * Certificate Programs
Certificate Programs are in partnership with Middlesex Community College. The Career Services not only help the youth get into the Community college programs, but will help them with job placement and additional learning skills.
Certificate Trainings may vary or change based on the Community College needs. Below are some of the programs that we have conducted:
Certified Nursing Assistant
This can be your first step to a career in nursing or the medical field. C.N.A.'s work closely with patients to provide hands-on care and promote independence.
Human Service Assistant
Prepare for entry level positions to determine, coordinate and provide support service to people in need.
Emergency Medical Technician
Prepare to become a nationally certified EMT. Entry level positions pay $15.00 or more per hour and EMTs can pursue education as a licensed paramedic to advance in the field.
"Before this program I was working, breaking my back at a warehouse … It was far from a career … Now a little over one year later I am working in a field that is already providing me with so many more opportunities to advance."
Employers
Open DOHR is always seeking new connections within the local business community. We provide qualified candidates to local employers and can custom design training programs to meet an employers' specific need. We also encourage local businesses to participate as guest speakers, presenters and work experience sites.
To learn more about how you can help the Open DOHR and the Employment Training programs, please see our How you can help page.
For more information regarding our WFC's Open DOHR Employment Training Programs please contact John Johnson (475) 775-4899 [email protected]
WFC Open DOHR Program Resources:
Application Documents:
RISE Release forms:
Outside Resources: