How to Help the Before and After School Program
Do you want to enrich a child's life? We rely on funding and community support to keep our afterschool enrichment programs going and continuing to grow our future leaders, engineers, artists, and scientists.
WFC Before & After School Program exists because we believe that every child has potential and can grow beyond their expectations. We can bring in exciting and educational programs through caring people like you. If you are considering sharing your time or donating, please consider our program.
Parent Volunteers
Parents are always welcome to become a volunteer and help our staff and tutors by donating their time. Below are some areas where we need parent volunteers.
In-house Field Trips
Off property Field Trips
Parent Involvement Nights
Tutoring (teaching certification may be required)
Of course, volunteers can also include grandparents or other close relatives.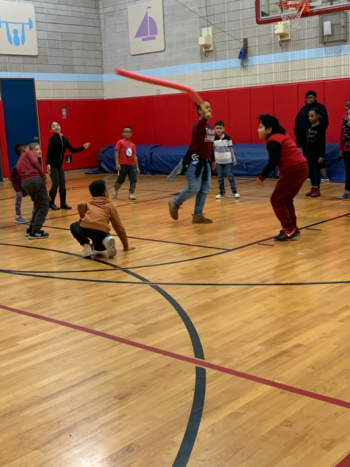 Before & After School Donations:
If you want to support WFC's Before & After School Program through a donation, please consider donating either new or used age appropriate toys, school supplies or a monetary donation.
Ways that donations help our Before & After School Program:
Age appropriate toys that promote exploration and social engagement
Monetary donations are used to improve our enrichment programs
School Supplies are used by the students during homework time or during our activities
Any toys or school supplies not used by our staff will be given to families in need.
Monetary donations allow us to build better educational programs by creating enrichment programs as well as helping those who are not able to pay for full childcare programs with the same quality of programming. Help us to grow a child potential one child, one family, one community at a time.
For more information regarding our WFC's Before and After School Program please contact
Rebecca Fernandez, Program Director.
WFC Before and After School Program Resources: