Free Employment Training
Open DOHR (Developing Opportunities in Human Resources)

Free Employment Training
Open DOHR (Developing Opportunities in Human Resources)
What is WFC's Open DOHR Program?
WFC's Open DOHR Program services individuals who are unemployed, under-employed or lacking the necessary skills to compete in today's market. Open DOHR uses a comprehensive approach that focuses on the development of the whole person. Participants build skills and confidence while pursuing their career goals.
Open DOHR serves high school youth in Meriden, CT, out of school youth ages 18 to 24 and adults living in the South Central Region of CT. WFC empowers low-income youth and adults to secure and sustain self-sufficiency by working to address and eliminate barriers to education and employment.
Open DOHR Programs
Out-of-School Youth (18-24 years old)
RISE Programs in the Meriden School District

RISE In-School Youth (High School seniors)
RISE Afterschool Program (Grades 9-12)

English for the Workplace (Adult ESL)
All programs and services are free of charge to participants who meet the eligibility guidelines.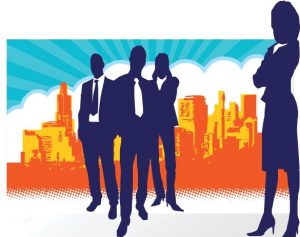 "Value work. But not any kind of work. Ask yourself, 'Is the work vital, strengthening my own character, inspiring others, or helping the world?
How WFC's Open DOHR Program helps CT businesses and families
The WFC's Open DOHR Program prepares young adults for the demands of today's marketplace. As jobs are getting more demanding, we find that some youth are being left behind. To fill that gap, WFC's Open DOHR sets up participants in their programs to get the better paying jobs which in turn benefits their family and provides life long value.
In addition, WFC's Open DOHR program helps local businesses and in particular manufacturing companies who often find it difficult to hire skilled labor. WFC will work with these businesses to either find the right candidate for the open positions that they have or will create a custom program to train students to be the next generation of skilled labor workers.
When we focus on creating better opportunities and better pay for our underserved youth, we all benefit as a community.
For more information regarding our WFC's Open DOHR Programs please contact John Johnson, Director of Open DOHR; (475) 775-4899 [email protected]
WFC Open DOHR Program Resources:
Application Documents:
RISE Release forms:
Outside Resources: