October 6, 2022; Meriden, CT –
Thirty Choate Rosemary Hall students and faculty took part in their annual Community Service Day by doing some landscaping and painting at the Women and Families Center's (WFC) WYSH House. The students weeded and spread mulch in several garden areas around the building to prepare for the Ribbon Cutting of the WYSH House Walkway of Hope on October 13.
The students and faculty spent four hours sprucing up the grounds and then enjoyed lunch while learning about the services provided by WFC in Central Connecticut. They also had the opportunity to hear firsthand about the life of a homeless young person when a resident of WFC's REACH program for homeless youth shared her story.
The WYSH House cleanup was part of the Choate Rosemary Hall community annual day of service on September 30th. This all-hands-on-deck day involves the entire school community, illustrating Choate's commitment to community service. Students, faculty, and staff volunteered their time at local organizations as well as environmental work on campus. This year's theme is Service Work is Justice Work, emphasizing the importance of serving the greater community to advocate for access, equity, and human rights.
Over 1000 volunteers participated with many traveling throughout the greater New Haven area to serve at locations such as Masonicare, Meriden Humane Society, Wallingford Food Bank, Loaves and Fishes, North Haven Diaper Bank, Muddy Roots Farm, and several others. Some teams of volunteers stayed on campus to remove overgrowth and invasive species in specific locations, including The Kohler Environmental Center. At the Worthington Johnson Athletics Center, Dr. Katharine Owens, Entangled and Ingested artist, also led Choate volunteers in creating a life-sized portrait of species harmed by plastic pollution out of un-recycled plastic waste. Additionally, several members of the campus community walked nearby cleaning trash from local Wallingford main streets. Choate Rosemary Hall has a tradition of service, dating back over 100 years, began with Rosemary Hall's Kindly Club (1912) and The Choate School's St. Andrews Society (1913). Choate's day of service has gone by several names over the years: Project Day, Community Day, and most recently, Community Service Day. The title may have changed, but the intention remains clear: As stated in the Strategic Plan, "We will develop good character in our students and promote respect for equity and fairness, responsible citizenship, wellness, and an innovative and positive approach to the future." Character development opportunities such as community-wide service initiatives establish an enduring commitment to the greater good.
WFC's REACH program provides homes for homeless youth in two ways:
Robyn's House provides a home for up to eight homeless youth ages 18-22 in a Transitional Living Program.  Residents stay in Robyn's House for up to 18 months and prepare to be discharged into independence after that time.  Residents take part in education, employment training and independent living skills training as well as individual and group counseling sessions to prepare for their new life of independence.  The program is funded by the federal Health and Human Services Administration for Children and Families.
WYSH House provides a home for 12 homeless youth ages 18-24 in a Permanent Supportive Housing program.  Residents live in a fully furnished studio apartment with less oversight as they also move toward a life of independence free of government subsidies.  They are offered case management services to access the services needed to stabilize their lives and find employment that will lead toward a living income.  Rental subsidies are provided by the State of CT Department of Housing and the Meriden Housing Authority.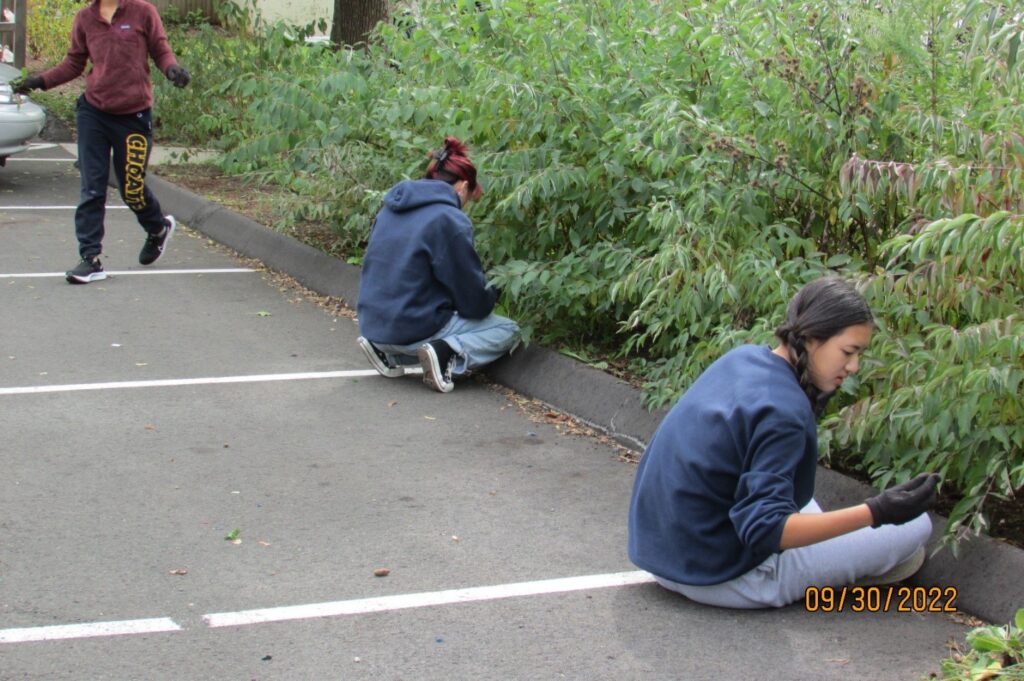 About The Women and Families Center
WFC has been serving Meriden and Central CT for more than 100 years. We currently serve more than 3,000 of our communities' most vulnerable residents. Established in 1889, WFC's mission is to promote equity and quality of life through services that foster empowerment and independence. WFC provides outreach, transitional housing services and permanent supportive housing services for youth experiencing housing instability; Sexual Assault Crisis Services to survivors of sexual violence along with a 24/7 Hotline; enriched after school programming with an emphasis on Science, Technology, Art and Recreation; vocational training and job placement assistance for low-income men, women and youth.
For more information about our program, to contribute to our mission or get involved, please visit www.womenfamilies.org  or contact Wayne Valaitis, President and CEO.  Phone: 475-775-4890 or Email: [email protected]