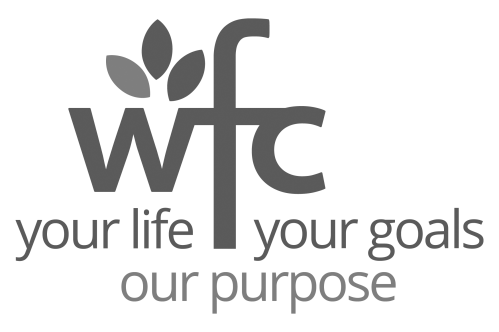 169 Colony Street
Meriden, CT 06451
Phone # (203) 235.9297 (ext. 130) | FAX # (203) 237.7571
Website: www.womenfamilies.org
WFC Before & After School Enrollment Application
Before and After School Program
2020 – 2021
WFC Childcare Approved Rates per Wee
Effective 2020 – 2021
Program
Before School (open at 6:45am)
After School (close at 5:30pm)
Before & After School
Level I
*Auto EFT
$44.00
$56.00
$87.00
Non-Autopay
$46.00
$60.00
$93.00
Level 2
*Auto EFT
$50.00
$62.00
$98.00
Non-Autopay
$52.00
$66.00
$104.00
Level 3­­­­­­­­­­­­­­­­­­
*Auto EFT
$60.00
$72.00
$113.00
Non-Autopay
$62.00
$76.00
$119.00
Automatic payment processing system allowing on time tuition and fee payments through a bank account or credit card authorization. Enrollment in Tuition Express is required for Auto EFT weekly rates.
*Nathan Hale & Pulaski Sites
(21st Century Community Learning Centers)
After School Extended Hours at
21st CCLC Sites
Level I tuition rates may be waived at 21st CCLC sites for families who qualify.
Proof of income must be provided with application.
Limited spaces available (first come, first served).
(Nathan Hale & Pulaski Only)
Late Fee
Non – Refundable Application Fee
Deposit
Extended closing time is 6pm, Monday-Thursday. 5:30pm closing time on Fridays.
$15.00 every 15 minutes, or part there of that a parent/guardian is late picking up a child
$30.00 annually, per child
Equal to 1 week of Child's weekly fee
Unsubsidized families with more than 1 child receive a 10% discount off each additional child's weekly fee.
A Non – Refundable $30.00 Application fee (per child) is due upon registration. We require 5 business days to process an application. After this process, you will be contacted on the amount of tuition to pay.
Deposit payment as well as 1st week tuition must be paid prior to the child's start date.  (Deposit payment will remain on file and will be applied to the last week of service)