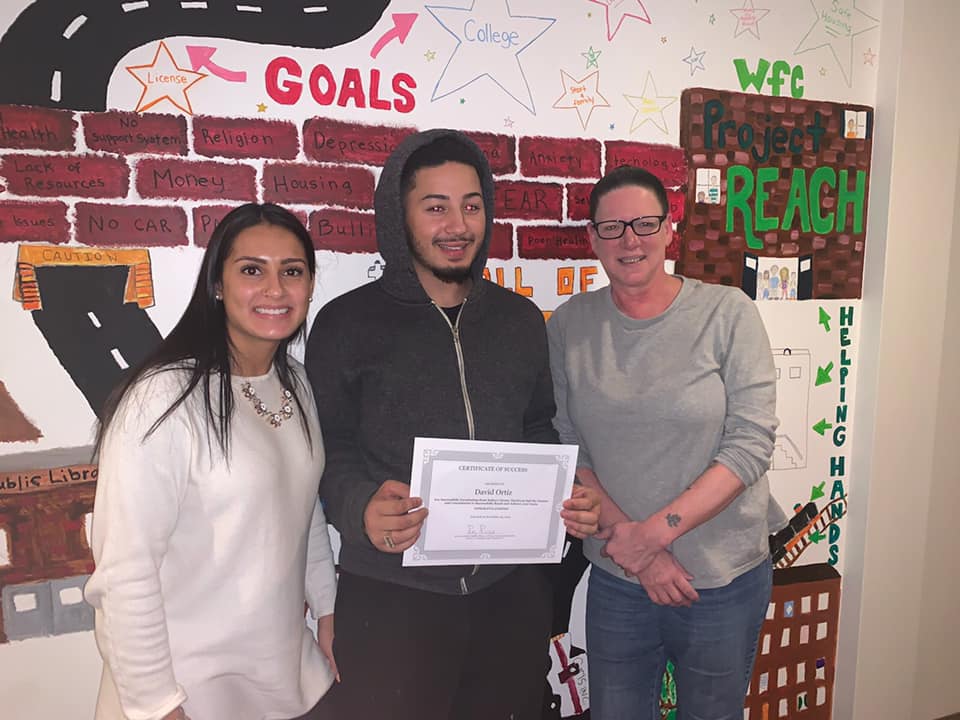 Robyn's House
Robyn's House was a vision to help end homelessness in young adults. Robyn's House is the only program in the Meriden, Wallingford, Middlesex region currently serving runaway, on the street, and homeless young people. Robyn's House is a coed facility with 6 beds in our Meriden facility. There are 2 Single bed rooms and 2 Double bed rooms.
Requirements:
Ages 18 to 22 years old
Unstably Housed
In School, Looking for a job or Working
Strong Commitment to work hard
Follow Guidelines and Policies
Robyn's House is not a shelter or group home. It is an 18-month program that requires a strong commitment to work hard. In addition to being in school, working or both, the youth will have a Case Manager that they will see once a week. There will be a curfew, chores, and life skills workshops that are mandatory. Robyn's House has all the resources for the youth to succeed. It is a youth driven program that focuses on the youth achieving their goals.
Robyn's House Transitional Living Program Process
WFC's Transitional Living Program is a low barrier entry for youth who need help finding stable and safe housing options. Regardless of whether they end up at Robyn's House, each person in need of help will going through the assessment process and get their needs meet.
To help understand that process, below is an overview of what at-risk youth will receive in terms of services and the steps to get help.
1. Assessing Need
Most of the Youth will come to us through the 2-1-1 system set up by United Way of Connecticut. The 2-1-1 operator will set up appointments with our Youth Housing Navigator to assess their overall situation and short-term / long-term needs.
When they meet with the Youth Housing Navigator, they will discuss what natural support systems the youth already has in place and what is missing. This is a one-time assistance to see what resources are already available to the youth or if they have to be housed in WFC's programs or to find other programs for them.
The Youth Housing Navigator's goal is to ensure that individuals and families can access the help and information they need including: basic needs assistance, mental health services, transportation resources, housing resources, utility payment help, employment assistance, information on volunteer opportunities and more.
2. When Housed Here
If the youth is placed at WFC's housing programs, then they will have 24×7 access to WFC staff that will help them through getting their basic needs meet and how to learn life skills and in the long run be able to thrive on their own. They will be assigned a Case Manager that will meet with them once a week to talk through their goals and needs and help them find the right services and support.
Monetary donations allow us to meet our funding obligations. Our program is funded through federal programs that require us to match a portion of our federal funding with cash donations. Donating your money allows us to maintain our day to day operations, pay for our facilities of Robyn's House, and hire case managers, outreach specialists and counselors. We are able to build a better future for our youth by taking them from unstable and unsafe environment to having a chance to learn and achieve skills necessary to become independent adults. Help us to end homelessness one individual, one family, one community at a time.
Move in:
After the youth have agreed to the programs guidelines and policies it is time to move in. It is important that they feel welcomed and safe. We will then assist them with the basic needs (toiletries and food) and let them get settled in their rooms. If they do not have State Insurance or SNAP, we will do that immediately with them. They connect with the Case manager after a couple of days of being settled in.
Given room which is Coed by gender
Shared living environment (kitchen, entertain area, bathrooms) with other residents
Assessment to how best to provide support
Address Health needs – check up and health insurance
Address Nutritional needs – apply for SNAP (Food stamps)

We don't provide them food, but show them how to get resources.

Address Mental Health needs – Counseling if needed
Address Employment / Education needs:

School transportation
Work with them on how to stay employed
Refer them to Open DOHR for career development
Discussion of what they need to think about once they get a job

General Life Skills

Taxes, food shopping and show them how to do things they haven't learned

House rules:

Chores – Facilities are cleaned every day by residents
Curfews which differ for each person based on how long they have been in the program
Pre-approved Visitors are allowed, but there are no overnight stays
Children are allowed to visit, but children are not allowed to live at the facility
Building ongoing relationships and trust:
From there the Case Manager will work on the youth's service plan and design life skills workshops based on the youth's personal needs. Communication and building positive, trustworthy and supportive relationships is the key to success.
Case Management weekly meetings might include:
Basic Needs
Clear and concise expectations
Intake, Assessment & Service Plan
Structure and routine
One a week case meeting
Once a week group and individual workshops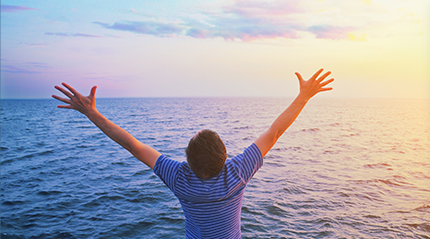 3. Aftercare: What happens when they leave?
A part of the Case Manager's responsibilities is to create an exit plan to prepare the youth for when they leave the facility when their program is over. The Case Manager will determine the permanent long-term support with the youth in the following areas:
Service plans (permanent support connections)
Housing (safe and stable housing)
Health (improve social and emotional well-being)
Employment / education (connect to)
Once the youth does leave the facility, the Case Manager will keep in touch with them to provide a healthy supportive resource for them. They have meetings once a month up to a year after exiting the program to ensure that they are being successful.
For more information about housing, call Carissa @ 203-235-9297, ext. 1126 or call/text at 203-427-5778
If you are in need of immediate shelter, please call 211.
Funding for this project is generously provided by: Administration for Children and Families, City of Meriden, and United Way of Meriden-Wallingford.
Click to learn more about the organizations below:



WFC Project REACH Program Resources: