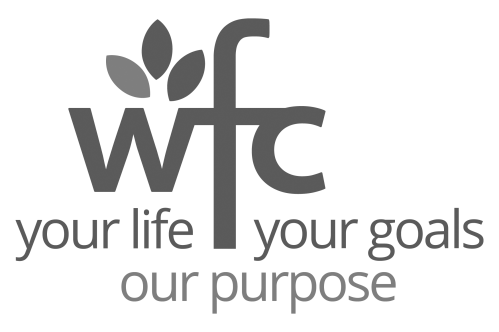 Women and Families Center
Before and After School Program
169 Colony Street
Meriden, Ct 06451
Main Office Phone:
(475) 775-4902 (Ext.1155) Director
(475) 775-4904 (Ext. 1140) Pulaski
(475) 775-4903 (Ext. 1130) Hanover
(475) 775-4909 (Ext. 1113) Nathan Hale
FAX (203) 237-7571
Website: www.womenfamilies.org
Enrollment Application
2021 – 2022
WFC Childcare Approved Sliding Scale Rates per Week
Effective 2021 – 2022
Program
Level 1
Level 2
Level 3
*Tuition Express
Non-Tuition Express
*Tuition Express
Non-Tuition Express
*Tuition Express
Non-Tuition Express
Before School (open at 6:45am)
$45.00
$47.00
$51.00
$53.00
$61.00
$63.00
After School (close at 5:30pm)
$57.00
$61.00
$63.00
$67.00
$73.00
$77.00
Before & After School
$88.00
$94.00
$99.00
$105.00
$114.00
$120.00
*Tuition Express
Automatic payment processing system allowing on time tuition and fee payments through a bank account or credit card authorization.
*Nathan Hale & Pulaski Sites
Level I tuition rates may be waived at 21st CCLC sites for families who qualify.
(21st Century Community Learning Centers)
Proof of income must be provided with application.
Limited spaces available
**After School Extended Hours at Nathan Hale & Pulaski Only Monday-Thursday: 6:00pm. Friday: 5:30pm
*Late Fee: $15.00 every 15 minutes, or part there of that a parent/guardian is late picking up a child
Non-Refundable application fee: $25.00 (PER CHILD)
Deposit is equal to 1 week of family's weekly tuition rate
Families not eligible for financial assistance who have more than 1 child will receive a 10% discount off each additional child's weekly fee.
We require up to 5 business days after receiving completed application for processing.
Deposit payment as well as 1st week tuition must be paid prior to the child's start date.
Deposit will remain on file and will be applied to last week of service
Illness Policy
Your child should stay home if he/she has any of the following:
Tested positive for COVID-19
COVID-19 symptoms
Was in contact with someone who tested positive for COVID-19
Bad Cold
Chicken Pox
Diarrhea
Ear ache
Red or Swollen Eyes
Fever
Rash
Sore Throat
Vomiting
Here are some general guidelines:
Covid-19           10 days quarantined
Chicken Pox     Should stay home 7-10 days or until all of the pox have been scabbed over.
Pink Eye            Can return to school after starting treatment.
Impetigo           Can return to school 24 hours after starting treatment.
Strep Throat    Can return to school 48 hours after starting treatment.
If the child has been sent home from school due to an illness or covid quarantine protocols, please contact the site manager. The school staff will not notify our program and we will have our own set of protocols to follow in our program.
If a child appears to be ill in our program, the staff will call you directly. If it is deemed the child needs to be removed from the program, the child will not be allowed to return into the program for 24 hours or until symptom free without the use of medications. The teachers will give attention to your child's medical needs according to health guidelines, and keep them comfortable until parent/guardian arrival, but the child may need to see the doctor.
Your child may be sent home from the program with any of the following symptoms:
A temperature of 100 or above
Loss of taste or smell
Abdominal pain
Sore throat for 2 or more days. If sore throat persists, a culture should be taken by your physician and a note sent with your child to the program stating a return date and signed by the physician.
Diarrhea 2 or more times within an hour
Nausea, or Vomiting
Congestion or Cold with thick, yellow pus-like mucus coming from the nose
Difficulty breathing
A rash
Uncontrolled cough
Headache
Contagious Diseases:
If your child has a communicable condition, please call your Program Manager so that proper precautions can be taken for other children in the program. If your child is found to have a communicable disease such as Covid-19, chicken pox, mumps, measles, pink eye, etc., you will be contacted and asked to take your child home. If head lice are discovered, all children's heads are checked and families are notified. (Head lice are easily spread and are not an indication of poor hygiene. Head lice are easily treated and are not a cause for panic.)
If a child exhibits signs and/or expresses that he/she does not feel well, child's temperature will be taken and the parent will be notified. In some cases when an illness may not be recognizable, you will be required to pick up your child at the teachers/administrator's discretion. Children WILL NOT be allowed to return for 24 hours if they are sent home. We ask that you provide us with any changes in phone numbers of your home or emergency contacts. THIS IS VERY IMPORTANT. We need to be able to reach you in case of an emergency.
If you think your child may be ill, please do not send him/her to school. This is very uncomfortable for the child and exposes other children to illness. Also, if your child is out of school due to covid or covid protocols please inform us as soon as possible.
MERIDEN PUBLIC SCHOOL
STORM CLOSINGS AND DELAYS
2021-2022
If the Meriden Public Schools are closed, the Before and After School Program is closed as well.
If there is a delayed opening for Meriden Public Schools due to inclement weather the before school program will open at 8:45.
In the event of an early dismissal due to inclement weather, our after-school program will close at 3:00.
On scheduled half days the after-school program will close at 5:30.
PLEASE FOLLOW THE MERIDEN PUBLIC SCHOOL
ANNOUNCEMENTS MADE ON:
TELEVISION CHANNELS:
WFSB-TV
WVIT-TV
WTNH-TV
RADIO STATIONS:
WTIC-1080 AM and 96.5 FM
WELI 960 AM
WMMW 1470 AM (Spanish)
WKCI 101.3 FM
WKSS 95.7 FM
WWYZ 92.5 FM
WDRC 102.9 FM and 1360 AM
Women and Families Center site managers will also send Bloomz Alerts with specific weather-related closures, delays, or early releases.
Before and After School
Program Closings
2021-2022
Sept. 6 – Labor Day
Oct. 8 – Professional Development Day
Oct. 11 – Columbus Day
Nov. 2 – Election Day
Nov. 11 – Veterans Day
Nov. 25-26 – Thanksgiving Holiday
Dec. 24-31– Holiday Recess
Jan. 17 – Martin Luther King, Jr. Day
Feb. 15- Presidents' Day
Feb. 21-22 – Winter Vacation
Apr. 15 – Good Friday
Apr. 11-15- Spring Vacation
May. 30 – Memorial Day
June 10th is the projected Last day of School.
Just a friendly reminder parents/guardian are obligated to pay the weekly fees regardless of time missed due to these holidays, as well as any weather closings or dismissals, illnesses, personal vacations, and early departures.
The following days you will not be charged weekly fees:
Holiday Recess
Spring Vacation
Main Office: 169 Colony Street Meriden Connecticut 06451-3283 Phone: 203.235.9297 ext. 130 Fax: 203.237.7571